Fresh Mayhem is a Hamilton-based soap company that began in 2018 with a goal to create gentle soap for sensitive skin. Founder Katherine Mould first researched soap making in 2013 because the harsh ingredients in industrially made soap irritated her skin. Katherine has spent more than 7 years perfecting her soap recipes to bring customers a luxurious and high quality experience.
I had the opportunity to try a variety of Fresh Mayhem's products and I am excited to share some of my favourite picks (in no particular order).
I have an intense love affair with whipped sugar scrubs. They cleanse, exfoliate and moisturize. Triple threat! I also tend to gravitate toward sweet smells and Candy Floss delivered every bit of the delicious, heavenly scent I was expecting. Candy Floss includes shea butter, the all-star ingredient which smooths and nourishes dry skin. I added this product to my shower routine and it has left my skin feeling soft and smelling sweet.
Let's just take a moment to admire how pretty this soap is!!!! Are you admiring?…I'll wait.
I just had to include this soap with Valentine's Day around the corner. Scented with peach, orange, cherry blossom and white jasmine, it's hard not to fall in love with Love Spell.
What I also find so great about Fresh Mayhem is the price point which, for the level of craftsmanship, is reasonable and more affordable than many other handmade soap brands.
For the unicorn enthusiast, Riley The Rainbow Unicorn comes in a variety of colours and, if you order one, it will be a surprise! The scent, sparkle and bubbles create bath fun for any age. If you never grew out of your unicorn phase (like me), this is the bath bomb for you!
This is the lip balm I never knew I was missing! I had to fight the urge to lick it off my lips the entire time I was wearing it because it smells that gosh darn delicious! Containing coconut oil, beeswax and shea butter, this lip balm left my usual chapped lips feeling moisturized, hydrated and ready to pucker up.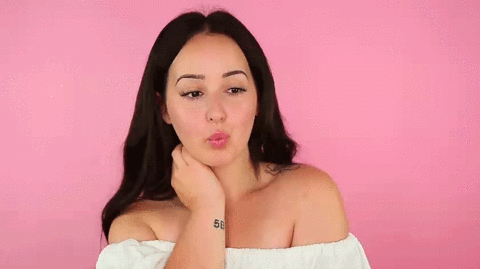 It's hard to choose a favourite bath truffle with so many options, but I love how sparkly and mesmerizing Love Spell is.
If you have never heard of a bath truffle, you might be wondering how it is different from a bath bomb. Bath truffles are less chalky and softer due to their luxurious shea butter/ cocoa butter ingredients. Don't worry, you still get those bubbles! Simply run it under the tap and voilà! You're in for a relaxing and nourishing soak.
Uplifting and citrusy, Satsuma's bright colours and vibrant scent are the perfect mood boosters for your morning showers. If you're not a big fan of sweet smells like Candy Floss and Love Spell, Satsuma will leave you feeling refreshed and clean.
Spread the love with this 8-bit Pixel Heart! Scented with one of my favourite fragrances (Love Spell), this sparkly bath bomb will put a spell on you with its sensual pink bubbles. Perfect for the video game lover!
Let's get bubbly! Dipped in luxe gold sparkles, this sophisticated bar of soap has notes of sparkling pear, peach, apple and citrus. Something about this soap makes me feel posh and I'm not complaining about it!
Pretty in pink! I love the colour that Black Raspberry turns my bathwater. As always, each handcrafted bath bomb is made with the utmost care and with high quality local ingredients like shea and cocoa butter.
The newest addition to Fresh Mayhem's collection that I had to include is this adorable Narwhal bath bomb! Nirvana is blended with a combination of candy and fresh fruit and it will turn your bath water a beautiful shade of Arctic blue.
Final Thoughts…
If you are looking for high-quality, affordable, self-care products or gifts, I recommend taking a look at what Fresh Mayhem has to offer. Some highlights about the products for me are the price point, how nourishing the ingredients are for my dry and sensitive skin and that they are locally and ethically sourced.
From the bath bombs to the soaps, every item I received was packaged beautifully, performed great and smelled amazing.
You can check out Fresh Mayhem's website below and follow their page on Instagram to find out about upcoming products.