Hi everyone! It's been a little while since I've felt inspired to sit down with my laptop and write a blog post. I think I just went all "Usain Bolt" speedy keyboard fingers and had to slow down and pace myself a bit with the amount of content I was creating. Last week, I visited a couple of local farms on a beautiful fall day and it got my gears turning and creative juices flowing!
I had such a nice time picking out pumpkin pie, exploring the fall foliage and taking pictures that I started wondering about what other low-risk fall activities I could do. So, I have compiled a list of seasonal activities that we can participate in even during a pandemic. I hope it motivates you to be creative and have some fun!
Visit Your Local Farms.
Depending on which farm you are visiting you may or may not have to book in advance. Larger farms that have orchards, mazes, etc. may require you to purchase a ticket in advance online so that they do not exceed capacity. I love visiting Bennett's Apple and Cider farm in Ancaster and Dyment's farm in Dundas. Both have a variety of homemade goods, pies, soups and more. There's nothing like farm to table foods and fresh ingredients. So tasty! I also like to pick up my pumpkins from these local farms because it feels really nice to support family-owned businesses during these hard times.
2. Scary Movie Marathon
I am a HUGE horror movie fan! I have seen it all. When we're getting closer to Halloween, I love turning on the fireplace and getting cozy while watching a good ol' scary flick. If you are not a fan of scary movies there are still a lot of seasonal titles out there like Nightmare Before Christmas, Casper, Hocus Pocus, Halloween Town, Beetle Juice, or Adams Family!
3. Make A Fall Playlist.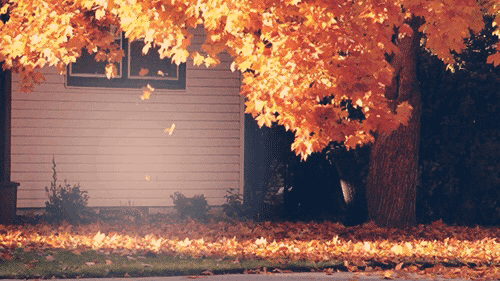 Cozy fall playlists for the win! I make a new fall playlist every.single.year. I am such a sucker for café style acoustic music. You can keep it in the background while you're doing your seasonal cleaning, taking a commute to work, or writing like I am doing now!
To my surprise, candle making isn't too complicated and it is such a fun craft to do at home. They also make lovely gifts! Use essential oils to add the perfect scents and ribbons for finishing touches.
5. Rearrange Your Closet.
We are getting into that transitional period where we can start packing away our summer clothes and bringing out our cozy knits. I'll be working on my own closet this week. It's so much easier having weather appropriate clothing at eye level and I feel a lot less stressed when my wardrobe is organized.
6. Learn How To Make Apple Pie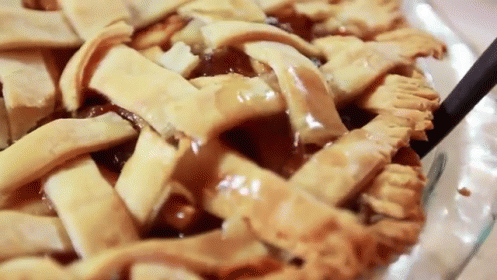 Have you tried making a pie? When I baked my first apple pie I was worried about how it would turn out, but IT WAS A HIT! Just like candle-making, it was surprisingly easier than expected and so much fun to make! I love slicing up the apples, rolling out the dough and mixing together the nutmeg, cinnamon and vanilla. Thanksgiving is also coming up and if you're celebrating (within your bubble), it is the perfect after-dinner treat. If you're not a fan of apple pie, you could try blueberry or pumpkin. Homemade whipped cream is a delicious complement.
7. Paint Pumpkins.
I carve a pumpkin each year but I also enjoy buying miniature pumpkins and painting them. You can grab some glitter, ribbon, sequins, etc. from your local craft store and go CRAZY. They make lovely festive decorations.
8. Treat yourself to a Pumpkin Spice Latte.
I've said it before and I will say it again: you cannot underestimate the power of a PSL. You have no idea the amount of serotonin these lattes bring me! I'm not sure the science behind it but I'm pretty sure the ingredient list includes copious amounts of fairy dust and unicorns.
9. Go Thrift Some New Knits.
If you feel comfortable venturing back into retail stores you can find SO many great capsule wardrobe pieces at thrift stores. Sweaters and jackets tend to be pretty pricey, so they're something I always try and buy second hand. I also feel less guilty buying "on trend" fashion items from second-hand stores because I'm prolonging the life of a garment that would have otherwise gone to the landfill.
10. Go For A Hike
Take a walk to enjoy the beautiful fall foliage and crisp air. When you're cooped up inside for most of the day, even a short walk can be healing. If you want a longer stroll try a local trail, but check your destination ahead of time to ensure that it's open to the public.
That concludes my list of fall ideas! I hope that you are able to find some inspiration in this post. Feel free to leave any other suggestions in the comments. Whether it's making a pie or painting a pumpkin or taking a walk, these simple activities can bring moments of joy to our lives.